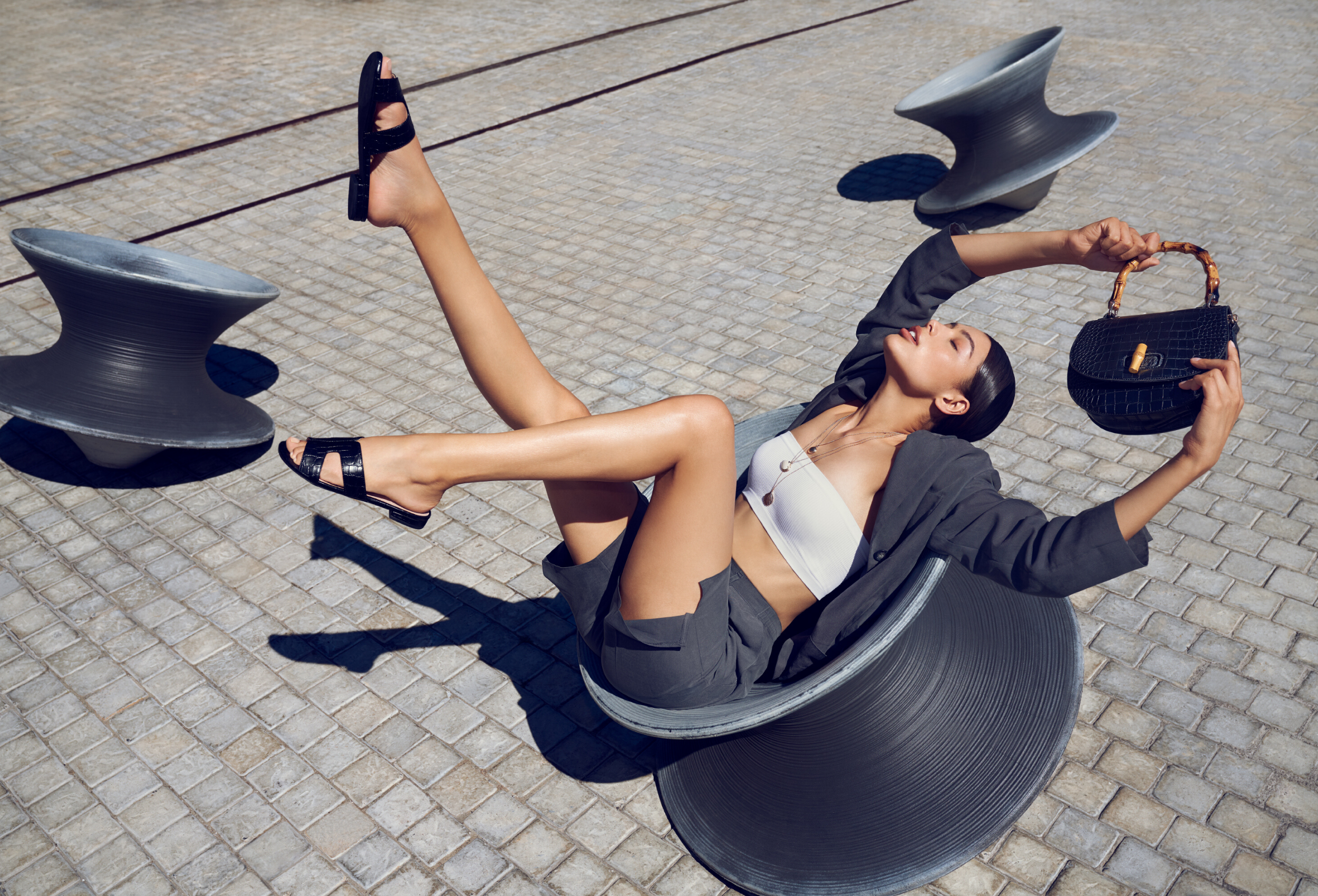 At CCC, you're bound to discover your perfect pair of shoes in their amazing selection of women's, men's and kids' footwear.
Catch the latest trends in quality footwear at CCC shoes&bags
Turn the world of fashion upside down and stride with confidence in premium shoes from CCC. Explore a large selection of women's dress shoes with high or low heels, with or without platform, sandals, ballerinas, high boots, ankle boots, elegant heels, or go for a more casual style with trendy sneakers and comfortable low shoes. The selection for men is top-notch as well, from elegant dress shoes to sports sneakers, and kids will love footwear decorated with characters from popular cartoons.
And whatever footwear style you choose, you'll find a matching tote, backpack or fashion handbag at the CCC store to perfectly match your style and brighten your day.
Are you having a hard time deciding, or can't find your size? Whatever your predicament, the friendly, experienced staff at the CCC can help. Just tell them what you need and they'll take care of the rest.
Top quality trendy footwear at the CCC store in Supernova Ljubljana Šiška
Let yourself be inspired by the wide selection of women's, men's and kids' footwear at affordable prices at the CCC store in the Supernova Ljubljana Šiška shopping center. Discover various materials and models available for every taste and every occasion, whether it's a festive event, a business meeting or a hike outdoors.
Whatever the occasion for which you need new footwear, no matter how demanding your taste, and whatever your fashion style may be: the selection at CCC all but guarantees that you will find exactly what you're looking for. And if you need anything else, don't hesitate to ask the friendly and helpful sales assistants.
At the CCC store, women can choose from sandals, ballerinas, classic shoes, high heels, sneakers or ankle boots. Men can find shoes for business events and special occasions or casual shoes. And kids will love picking out their new shoes featuring popular cartoon characters. In addition to footwear, the store also carries sports bags, backpacks and handbags that go with a variety of fashion styles and complement them marvelously.
CCC shoes&bags – footwear you simply can't resist
CCC is known for trendy high-quality footwear that brings you comfort at the best price. At CCC you will also find a wide variety of footwear in special sizes. For all of you, who can't usually find the right shoes in the usual size range, CCC brings all the trendiest designs in smaller and bigger sizes. In the women and men collection you, one will find great shoes in XS and XL sizes for the comfort and style of every single foot out there.
A big pride point in CCC is Lasocki fashion footwear brand with shoes made entirely from high quality natural leather but still available at a low price. For a more active lifestyle choose Sprandi brand with great designs and the latest fashion trends. The collection is made of high and low cut sneakers in a trendy pallet of wild colours.
At CCC you can also find big footwear brands, such as very popular New Balance, Puma, Reebok, adidas, Skechers, Kappa, DeeZee, Jenny Fairy, Gino Rossi, Lanetti, Nelli Blu and many others.