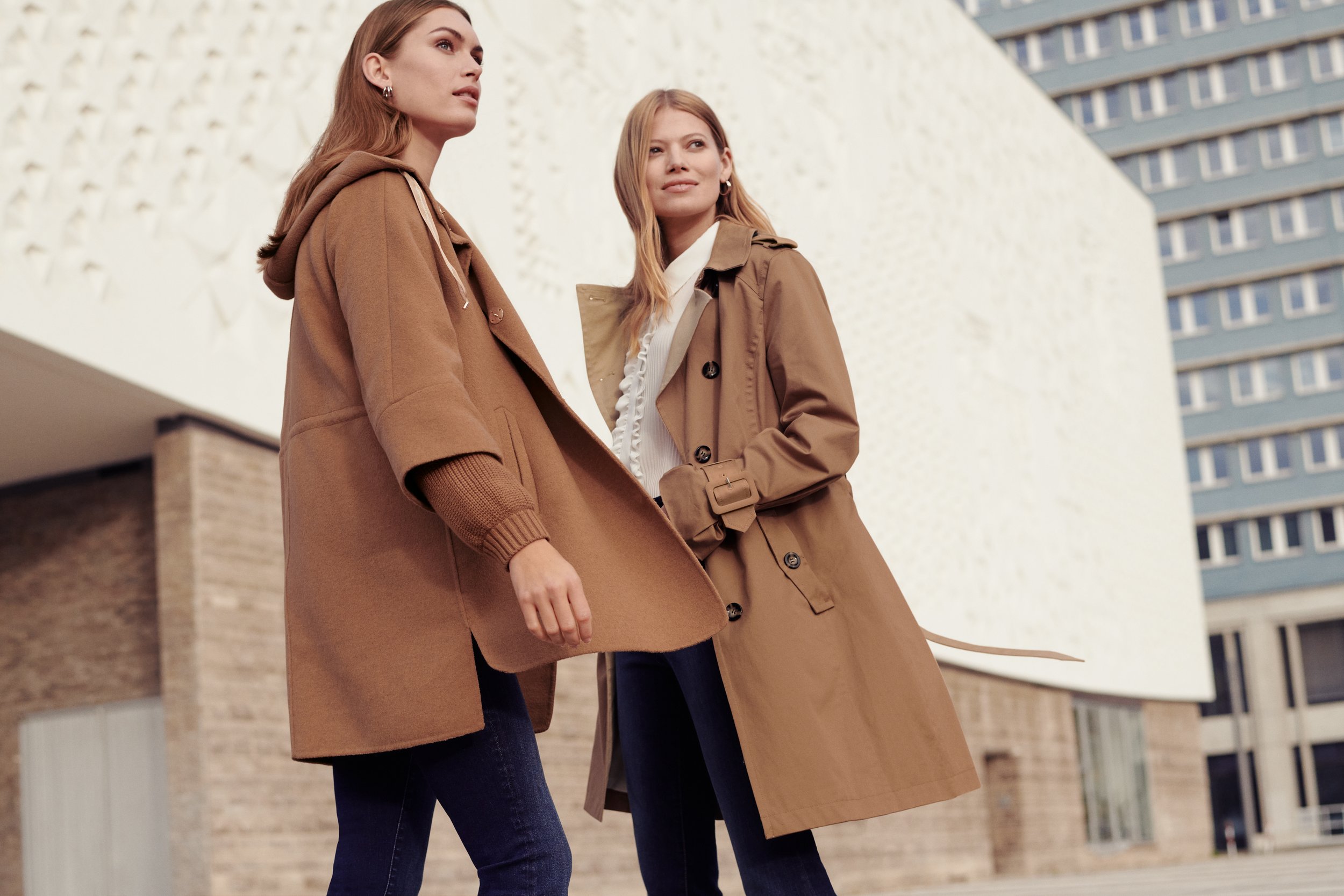 s.Oliver BLACK LABEL is much more than just a fashion label. Their products co-create the lifestyle of the whole family. s.Oliver is fashion for everyone, clothing for every day and for all occasions.
Classic elegance for women and men at s.Oliver BLACK LABEL
At the s.Oliver BLACK LABEL store in the Supernova Ljubljana Šiška shopping center, you will always receive personal advice from sales assistants, helping you find suitable apparel that perfectly meets your expectations for any special occasion. On top of that, the store also offers select fashion accessories such as handbags, shoes, scarves, hats, gloves, umbrellas, ties and socks.
If you are looking for the perfect outfit for your next family gathering or upcoming business meeting, you will definitely dress to impress with s.Oliver BLACK LABEL. Women who swear by classic elegance will be able to choose from two-piece suits, blouses, jackets, elegant trousers, evening dresses and sophisticated coats, while men can choose from business suits—models with extended sleeves and trousers are also available—along with elegant jackets and coats.
Complete your style with a new fashion piece from the s.Oliver store
s.Oliver, under the official name of s.Oliver Bernd Freier GmbH & Co. KG, is a German fashion company based in Rottendorf, which sells apparel, shoes, accessories, jewelry, fragrances and glasses. The company currently operates 173 stores, and in cooperation with partner companies, manages a total of 400 stores worldwide. Today, s.Oliver is present in over 30 countries around the globe. The once-tiny outlet has grown into one of Europe's top 20 fashion companies. In 2009, s.Oliver celebrated their 40th anniversary.
The s.Oliver brand BLACK LABEL covers a wide range of fashion for business and special occasions, gracefully combining luxurious fabrics and classic, elegant lines with outstanding comfort, which is a trademark of the s.Oliver brand. The focus lies mainly on sophisticated color combinations, neutral shades tastefully combined with accent colors. s.Oliver BLACK LABEL offers top-quality modern fashion, yet remains approachable and uncomplicated.
Do you need stylish apparel for work or special occasions?
s.Oliver BLACK LABEL is always the right choice. This is where you'll find that perfect look crafted from high quality fabrics, a look that simply wants to be combined with other pieces. A wide selection of shoes and fashion accessories complements the selection of sophisticated apparel, so you will be able to mold your entire fashion style in one place.