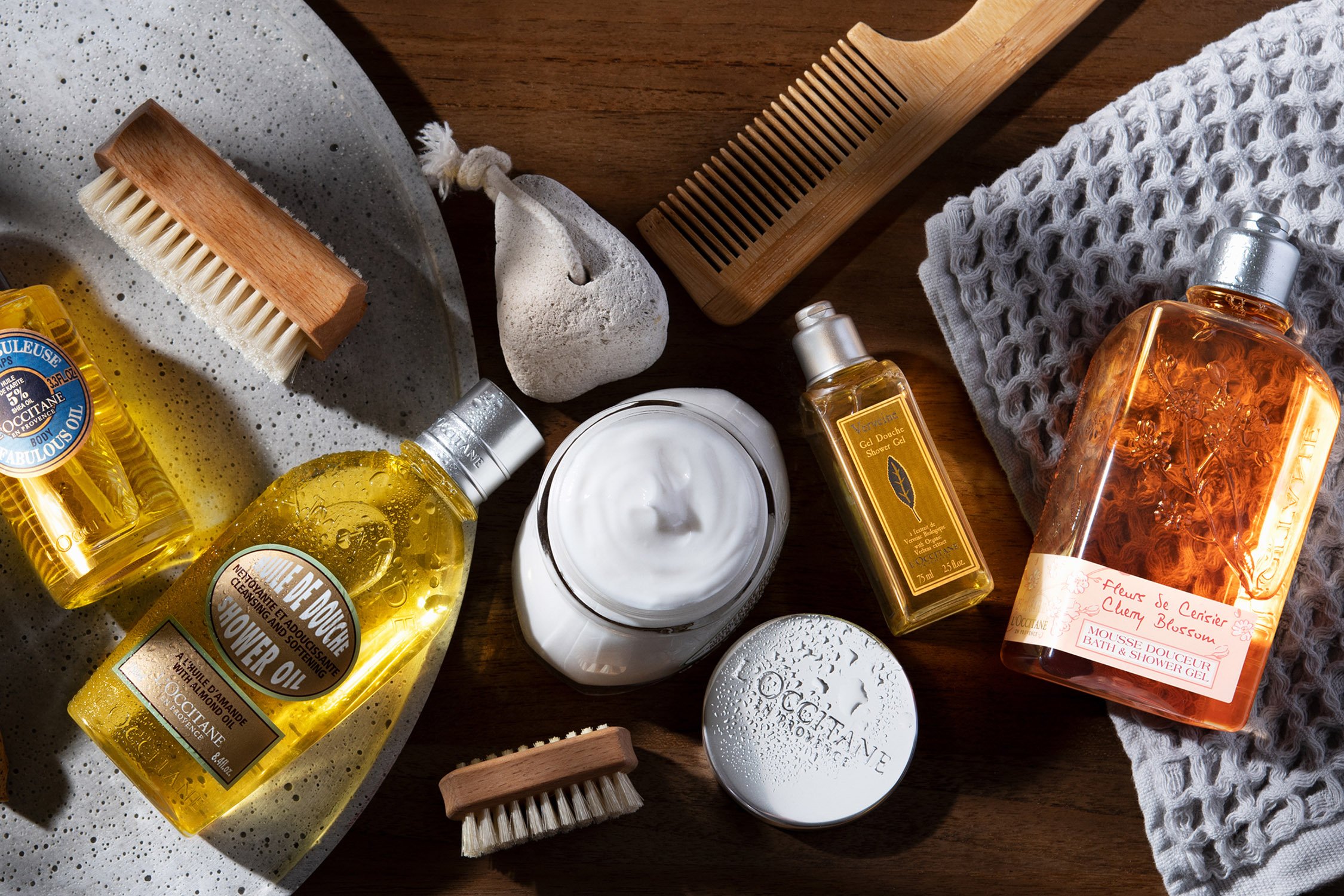 A piece of Provence in Supernova L'Occitane pampers you with high quality, sensual care products and fragrances inspired by the inimitable Provence. When you enter L'Occitane, you enter a world of pleasure and well-being.
Discover the scents of Provence at L'Occitane
In front of the L'Occitane store at the Supernova Ljubljana Šiška shopping center you can find perfume and cologne testers for the newest fragrances—give them a try, you just might discover your new favorite perfume. Choose from a rich selection of creams, perfumes, soaps and shower gels made from the best natural ingredients straight from the heart of Provence. Be fascinated by fragrances for men and women as well as home fragrances with scents of citrus, cherry blossom, peony or rose that linger on your skin long after applying.
Make sure your household smells just as nice as you do, with the long-lasting gentle scents of L'Occitane home fragrances. Enjoy L'Occitane shampoos, conditioners and other treatments for dry and damaged hair, shower gels, and a wide variety of hand, body and face creams and skin care treatments. Don't miss their collection of shaving products, men's skin creams and natural deodorants. L'Occitane stands for exquisite quality and utmost care in Provençal fragrances—all waiting to be discovered at Supernova Ljubljana Šiška.
L'Occitane - natural cosmetics and fragrances that awaken the senses
L'Occitane brand provides only the best of Provence for a unique sparkling beauty, while keeping the stunning natural untouched every day. Ever since its founding in 1976, L'Occitane has nurtured simple values: authenticity, respect and enjoyment in use. Sophisticated care formulas, designed with high-quality and traceable natural ingredients are developed with all due respect to man, the environment and animals.
Every visit to L'Occitane store is a real sensory journey from Provence to the Mediterranean coast, that pampers all the senses with sophisticated fragrances and luxury textures and makes feel the Mediterranean 'art-de-vivre' – the art of living.
L'Occitane founded L'Occitane Foundation in 2006, which is focused on socially responsible actions and initiatives. Currently, two areas of activities are at the forefront: helping the blind and visually impaired around the world, and supporting Burkina Faso women in achieving their economic independence.