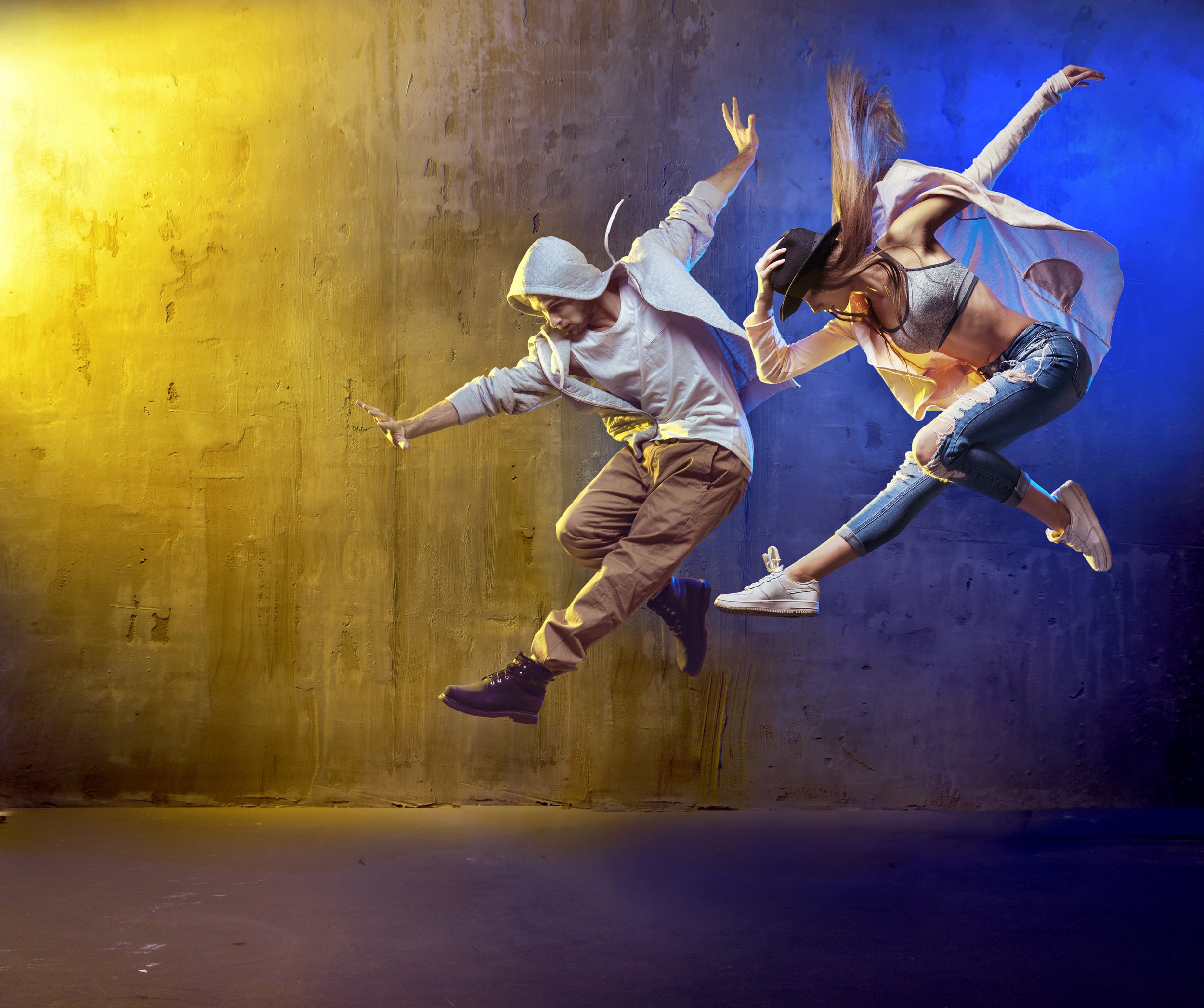 What started out as a dance school for children has now become one of Slovenia's best dance schools. Nowadays, the professional team at Plesno mesto and Klub M consists of many top-tier dance pedagogues who started out as dancers and achieved outstanding results in competitions. Every year, their current competitive dancers consistently place at the very top of competitions in Slovenia and abroad.
At Plesno mesto, everyone between 0 and 100 years of age gets to dance
Every dancer who comes to Plesno mesto becomes a part of a big dance family. They learn all the necessary dance steps following proven, well-thought-out programs, adapted individually to each age group. Plesno mesto believes that everyone can dance. To this end, they have added a dance program for expectant mothers and mothers with babies, formed a group for 2- and 3-year-olds to their children's dance school, and unveiled their first dance group for the elderly.
Plesno mesto at the Supernova Ljubljana Šiška shopping center accepts dance school enrollments from pre-school and primary school children, high school and university students as well as adults. Courses designed especially for women include dance pilates, a special group just for pregnant women, a group for mothers with babies, and a group for elderly women. MOJE MESTO OM offers courses such as integral yoga, Tai Ji Quan, sonic baths, guided exercise courses for the elderly, and many more. And of course there's also quick dance lessons for soon-to-be newlyweds, individual courses, birthday celebrations, hall rental, etc.
Children, youth, adults: everyone can dance
Anita Vihtelič and Marko Hren founded their own dance school in 1990, when they organized the first dance programs for children in Grosuplje. They benefited greatly from their extensive dance knowledge and experience; but above all, they share an unending love for dance, healthy lifestyle and other people. Soon, the MICKEY dance school became one of the fastest-growing dance schools with programs designed primarily for preschool children.
Thanks to the rapid growth of their dance school, they founded a dance club and shortened the name MICKEY to simply M. Their dance activity then expanded from Grosuplje to Ljubljana, Tržič, Vrhnika and a few other, smaller locations around Ljubljana. In cooperation with many young dancers, they soon started placing right at the top at numerous national, European and world championships in various dance disciplines. However, their most important and successful genres since the very beginning have always been acrobatic rock'n'roll and hip hop.