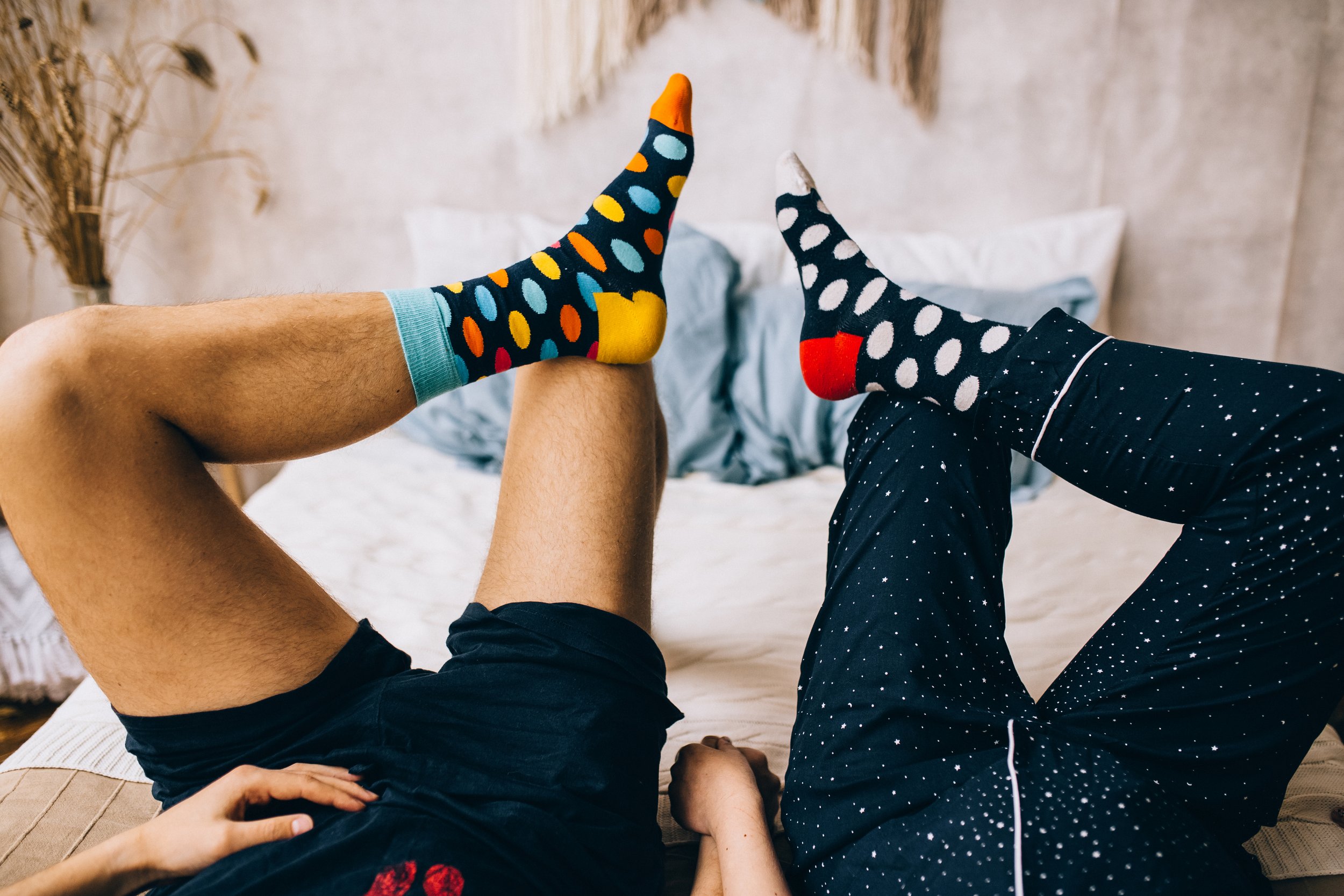 The Socks store sells a wide selection of different models, colors and patterns of socks for children and adults. Since their products are sourced from various collections by renowned brands known for their quality, they are extremely popular with customers.
Socks for boys and girls of all ages
The Socks store in the Supernova Ljubljana Šiška shopping center sells socks for women, men and children, suitable also as a gift. They carry various renowned brands with products made of the highest quality materials, which are pleasant to wear, attractive to the eye and marked by high quality, ensuring they are long-lasting and easy to maintain. A recent addition are the so-called Happy Socks with fun designs and interesting color combinations, popular with adults and children alike.
Women can choose from a wide range of pantyhose, hold-ups, medical socks, leggings, plain socks, stockings and no-show socks. Men's pantyhose and plain socks are also available, and children can choose their favorite pantyhose or plain socks with numerous different colors and designs. They also sell various laundry bags and assorted gifts, and often hold sales and special offers.
Renowned brands offering socks for any weather and any occasion
Since 1993, the Socks brand has been inspiring its customers with new trends in pantyhose and short socks, with interesting patterns and seductive colors. The Socks stores thus always carry a wide variety of women's, men's and children's socks. Thanks to their modus operandi, which they have been perfecting for many years, their customers can expect quality fashionable socks, socks that cater to more acquired tastes, and socks for more demanding customers who are interested primarily in trendiness and quality.
Socks offers socks for everyone: the business woman who follows the latest fashion guidelines; the active athlete; the playful kid; and everyone else who simply expects a set of socks in classical colors for regular everyday wear. For the summer season, they offer a collection of interesting swimsuits made of comfortable, premium materials. If you're interested in brands, you'll find items from Trasparenze, Sisi, Tommy Hilfiger, Camano, Sockswear and many others.