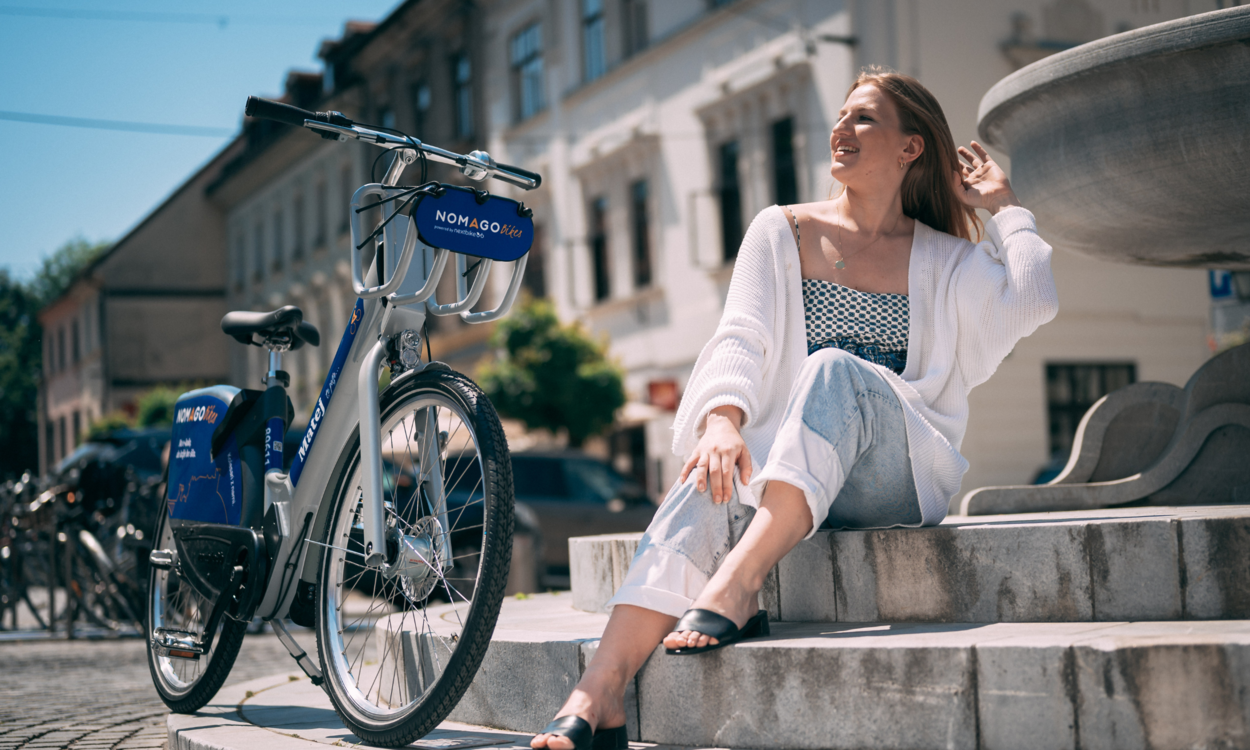 Hop on an electric bike and ride in full comfort to Supernova. An e-bike sharing station Nomago Bikes is now available in front of Supernova Ljubljana Šiška.
Ride an electric bike to Supernova
Don't like taking public transport? Now you can visit Supernova Ljubljana Šiška using the e-bike sharing system Nomago Bikes. Join the Nomago e-biker community and rent a bike at any of the Nomago Bikes stations across Ljubljana. You can ride the e-bike right up to the Supernova main entrance, there is a new Nomago Bike station waiting for you just outside the shopping centre. Park the e-bike, do your shopping and then use another shared e-bike to safely get home.
To get access to Nomago Bikes e-bikes you have to download the mobile application nextbike (Google Play, App Store) and create an account. Using a bike is extremely simple and inexpensive. You can find detailed instruction at the e-bike station and in the mobile app.
Enjoy many carefree rides with Nomago Bikes. Be sure to always follow road signalization and respect safety measures.
Nomago Bikes makes riding across the city a breeze
Nomago Bikes is a bike sharing service for e-bikes, already available in 17 municipalities across Slovenia. The system is a part of the global network nextbike, reaching cities all over Europe (Germany, Austria, Czech Republic, Poland, Croatia, …). Users can use the same account to get access to all bike sharing systems in the network, no matter the location. With the same application you can use an e-bike in Ljubljana, Kranjska Gora or Portorož, while also get access to bike sharing systems during visits to many tourist destinations in Europe.
Nomago Bikes are modern, efficient and regularly serviced. In Ljubljana you can hop on a Nomago e-bike at over 30 different stations, now also in front of Supernova shopping centre.