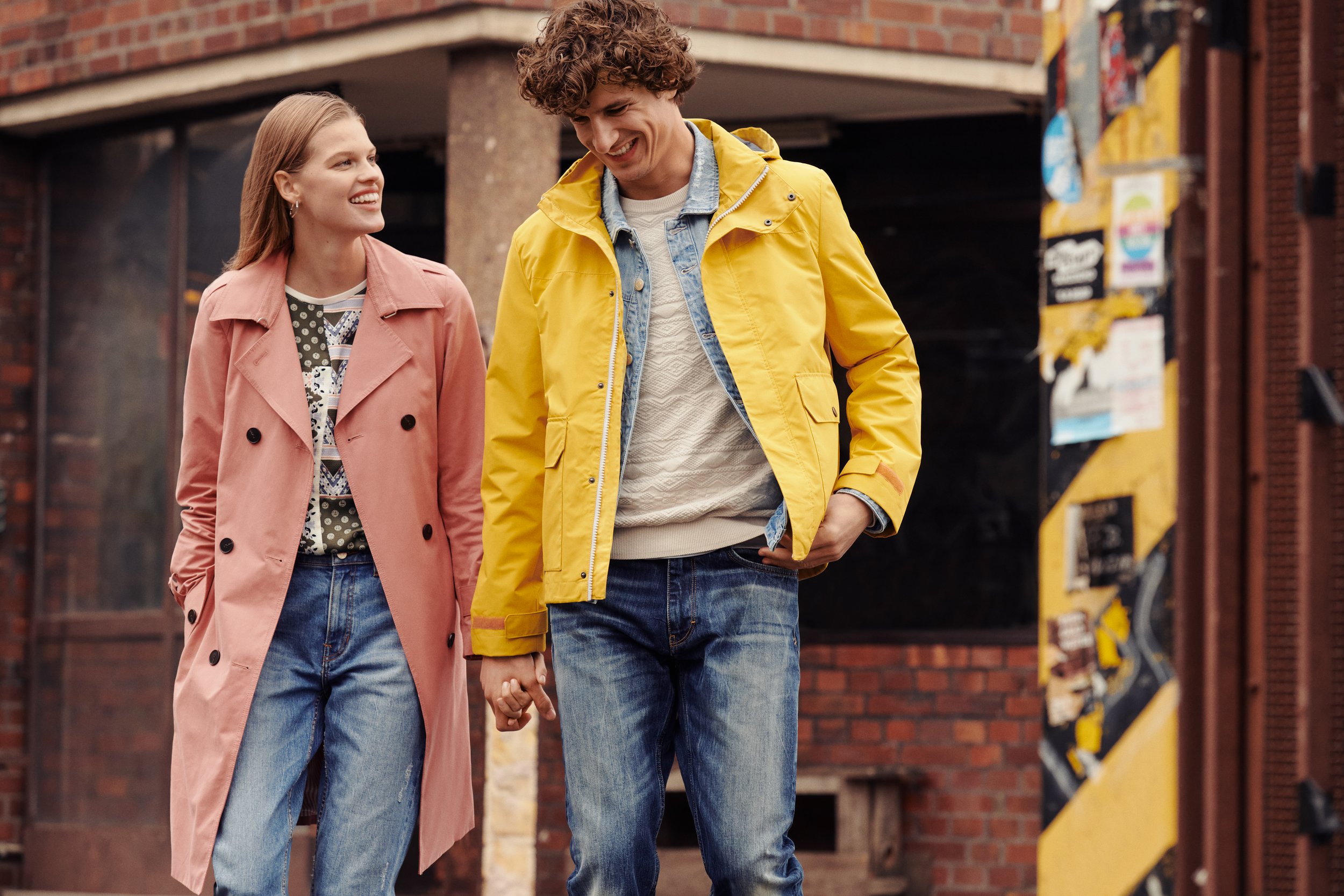 s.Oliver is much more than just a fashion label. Their products co-create the lifestyle of the whole family. s.Oliver is fashion for everyone, clothing for every day and for all occasions.
Find the latest fashion trends for everyday and business attire at s.Oliver
QS represents trendy and urban collections that draw inspiration from street fashion. The focus is on denim products and jeans wear, T-shirts, sweaters and sweatshirts. The prestigious s.Oliver BLACK LABEL line features exquisite materials and elegant designs designed for business women and men who want to follow the latest business fashion trends. In addition to clothing, they offer a variety of fashion accessories, such as handbags, belts, wallets, scarves and shoes that complete every fashion style to perfection.
The essential s.Oliver Junior line of clothing follows the world's most popular fashion trends and adapts them to children's apparel. The line encompasses collections for children of all ages, from toddlers to school-aged children and teenagers. Of course, the wide range of fashion accessories, such as leather belts, interesting scarves, hats for all seasons, gloves and hats for cooler winter days, umbrellas and sports bags is found in children's collections as well.
With high quality and relaxed fashion, s.Oliver brings comfort for everyday life
The s.Oliver store at the Supernova Ljubljana Šiška shopping center offers the "s.Oliver" and "Q/S designed by" brands, providing a quality and comfortable selection of women's and men's fashion, shoes and fashion accessories. If you swear by the classics, you'll find in the s.Oliver brand a timeless, versatile style that is suitable for wearing both in a business environment and in a casual setting. Fashionable, relaxed clothes are characterized by natural materials and thoughtful details for even greater comfort.
The urban fashion brand "Q/S designed by" represents an iconic look shaped by the fashion trends straight from the world's capitals. If you're a young and daring fashion enthusiast who likes to express his or her individuality, this is the place to discover urban fashion with original designs for men and women. Jeans, T-shirts, statement jackets and fashion accessories all add up to an authentic style—even DJ Robin Schulz swears by this collection. Every piece of clothing is made of top quality materials in line with the principles of modern design and reflects s.Oliver's high quality standards.
S.Oliver - useful clothes that can be combined for a long time
s.Oliver is much more than just a fashion brand, as it co-creates the individual and the whole family way of life with its products, taking, at the same time, their wishes and needs into account when designing. Every fashion garment, from basic T-shirts with short and long sleeves, to coats, dresses, sweaters and jeans, brings modern models and versatility to your wardrobe, and above all, it is made for comfortable wearing every day.
Both brands, s.Oliver and Q/S designed by, delight you every month with new fashion pieces according to the latest trends. Twelve fashion collections a year always provide a fresh look, while each is made keeping previous collections in mind. S.Oliver fashion collections blend smoothly into each other, thus, you can easily complement your wardrobe with new garnments that reflect the spirit of the time, the season and your individuality. Fashion accessories such as handbags, belts, wallets, scarves, shawls and shoes make sure that your styling is perfect.