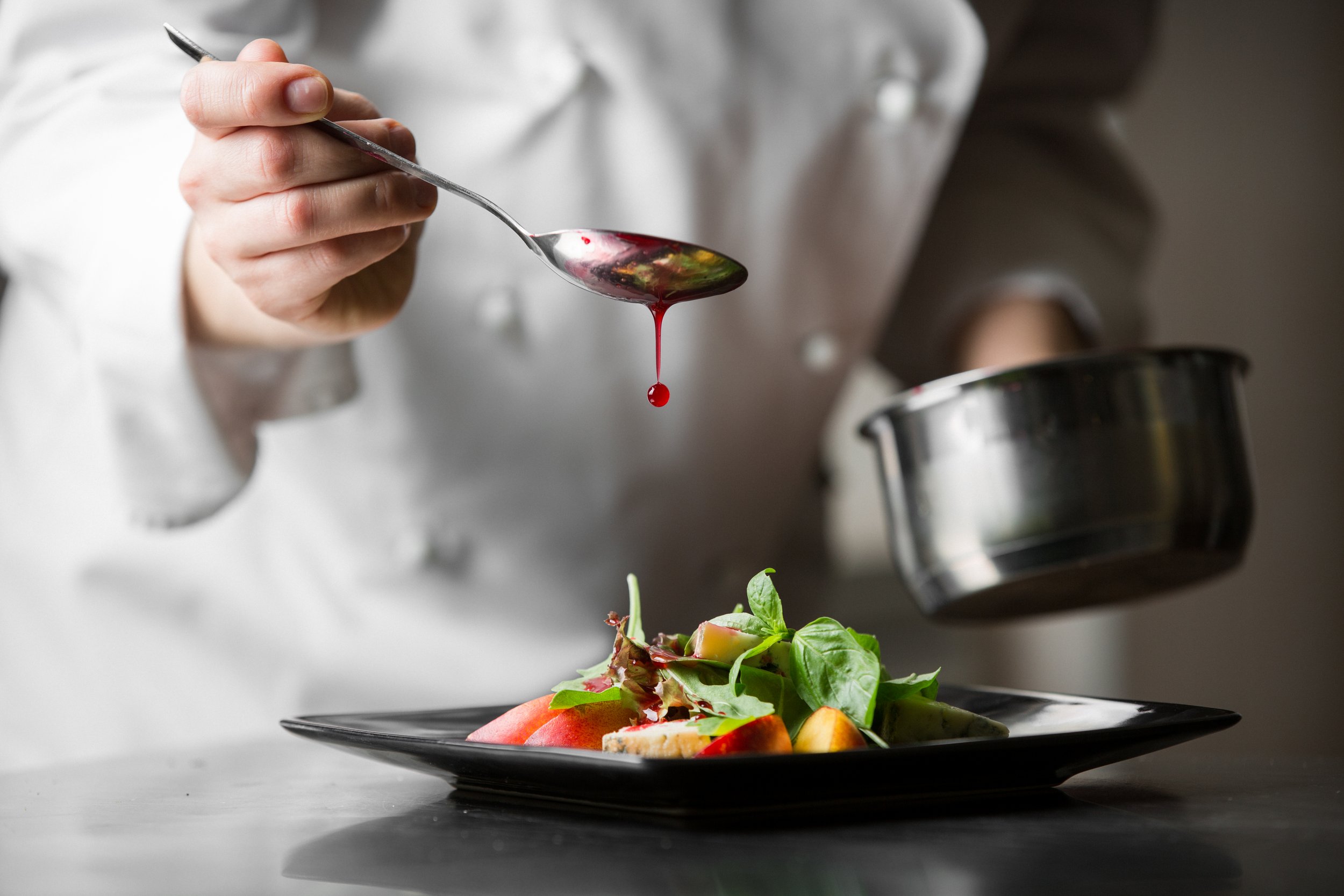 The extension building at the Supernova Ljubljana Šiška shopping center harbors a real visual and gourmet experience. The Angel Restaurant provides a quick and tasty retreat from the shopping center's hustle and bustle, offering a veritable culinary séance.
Angelic indulgence
This angelic restaurant in the middle of the Supernova Ljubljana Šiška shopping center offers daily specialties and a diverse range of food on their permanent menu. Start your culinary indulgence with warm appetizers and whet your appetite with a fresh soup du jour. Meat lovers rejoice! Here you'll find everything from medallions, beef, poultry and pork all the way to seafood delicacies such as squid or excellent grilled fish. Choose from bread oven dishes, a wide variety of homemade pasta, risottos, a wide range of English pizzas and vegetarian dishes, salads and salad plates. To top it all off, they offer unbelievably good desserts, panna cottas, cakes, and carry a top-tier wine list featuring choice Slovenian wines. And if, somehow, you're still not convinced by their list menu, they will be more than happy to prepare your special angelic meal to order.
Enjoy the pleasant atmosphere and haute cuisine
The Angel Restaurant, part of the Kaval Group chain, is the right choice for all gourmets who like to enjoy haute cuisine in a pleasant atmosphere. Dive into the homely lounge atmosphere or enjoy an after-work party on the lounge terrace. Indulge in angelic cocktails, select vintage wines, unbelievable desserts, real Tuscan pizzas, vitamin salads and a richly stocked bar. Indulge your senses—visit the Angel Restaurant!