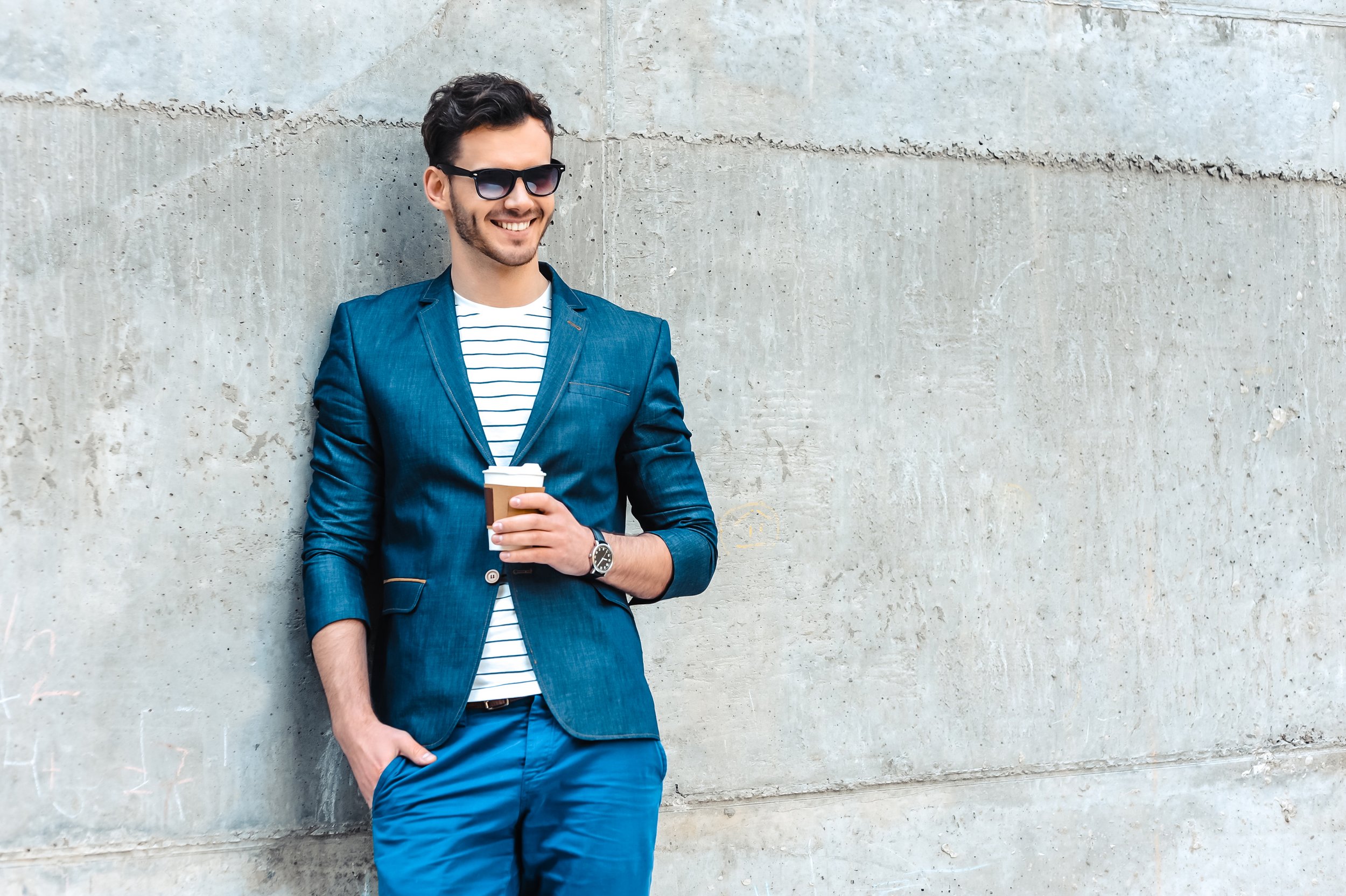 The Sportina Group sells and distributes renowned fashion brands in the upper and medium price ranges, offering quality and fashionable clothing that is extremely popular with their customers.
Everything for the refined, well-groomed gentleman
The Sportina Man store at the Supernova Ljubljana Šiška shopping center offers a wide range of premium classic, everyday and elegant clothing for men who like to follow fashion trends and appreciate class and comfort. They sell ready-made clothing, footwear, bags, backpacks and various fashion accessories such as gloves, umbrellas, scarves, belts, hats, socks, ties, underwear and wallets.
Sportina Man allows the active business man to find the right apparel for any occasion. They carry a wide variety of active clothing, coats, suits, jackets, jeans, knitwear, pants, shirts, jackets, sweaters and T-shirts, as well as shoes, slippers and other footwear that goes well with any fashion style. Sportina Man is the store to visit for men who swear by classics, businessmen, and athletes at heart.
Sportina - welcome to the world of the largest provider of world fashion in the region
With more than 340 stores and 90 global fashion brands, Sportina Group is one of the largest fashion retailers in SE Europe. Sportina stores are characterized by a strong sense of fashion and global trends, which are reflected in the offer of ongoing fashion collections of clothing, fashion accessories and footwear. Every visit to Sportina store is such a real fashion experience, in which you can find yourself, develop your taste and dress in the latest fashion top clothes.
In addition to Sportina brand stores, which combine relaxed 'casual' street fashion brands, Sportina Group includes XYZ concept stores with prestigious brands, an outlet offer in Sportina outlet and XYZ outlet stores as well as Burberry, Armani Exchange, Superdry, Esprit, Marella, Tom Tailor, Orsay, Tally Weijl, Parfois and Bata franchise stores.
Don't miss out on the benefits of Sportina loyalty club. With Sportina club card, you have the opportunity to buy even cheaper renowned brands in more than 150 branches in Slovenia and other countries where Sportina is present. The benefits card brings discounts of up to 20% on the entire offer and many exclusive monthly benefits that apply only to club members.