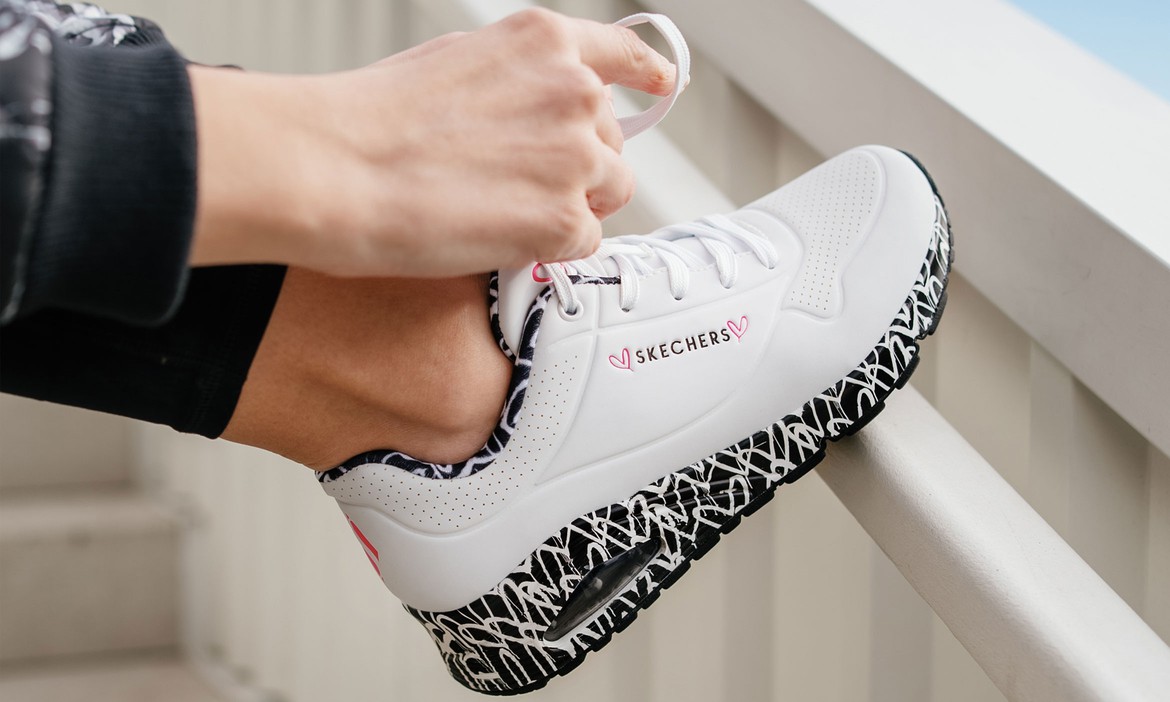 Fun and playful fashion choices for everybody who love casual urban style. ShoeBeDo brings plenty of footwear options as well as clothing and fashion accessories from popular brands.
Enjoy in ShoeBeDo style
Trendy colours, new designs and style to the last detail. Feel the immense positive energy from the first moment you step into ShoeBeDo store at Supernova Ljubljana Šiška shopping centre. Welcome to a world of quality footwear and fashion that in its own boldness rewrites the rules of style. Make your feet feel good in shoes that are a true fashion statement. ShoeBeDo trendy sneakers, sandals, slippers, but also boots and winter shoes always stand out in a crowd. For a sporty casual style combine them with trendy clothes and fashion accessories. Leggings with a sport jacket and sneakers or maybe a comfortable sweatsuit and baseball cap – what is your choice for today? At ShoeBeDo you can create countless amazing looks for women, men and kids. Popular footwear and urban fashion brands allow you to have fun with your style every day.
Step into bigger shoes for success, be original and don't forget, every day should be a ShoeBeDo day. Keep an eye on amazing promotions for the best deals. And while you are at the store, apply for ShoeBeDo club. The loyalty programme brings loyalty points with every purchase and an additional 5 % discount on your first purchase.
Always different. Always better. Always ShoeBeDo.
ShoeBeDo is a brand that brings positive energy and happiness with the latest collections of amazing trendy and fun footwear, clothing and fashion accessories. In the ShoeBeDo offer you can find most popular brands Skechers, Fila, Puma, Pepe Jeans, Vans, Converse, Guess, Liu Jo, Dr. Martens, UGG, Reef, Havaianas and many other casual, sportive and urban fashion brands.
Collections at ShoeBeDo stores are tailored to current times and contemporary trends from the biggest fashion metropolises. With ShoeBeDo style you will always be on point – at the top and in the centre of attention. The original fashion offer is extensive and outstanding, carefully selected to boost style and spice it up with details that show character. ShoeBeDo stores pay great attention to quality as they want their customer to have the best experience in finding and creating style with the newest fashion trends.